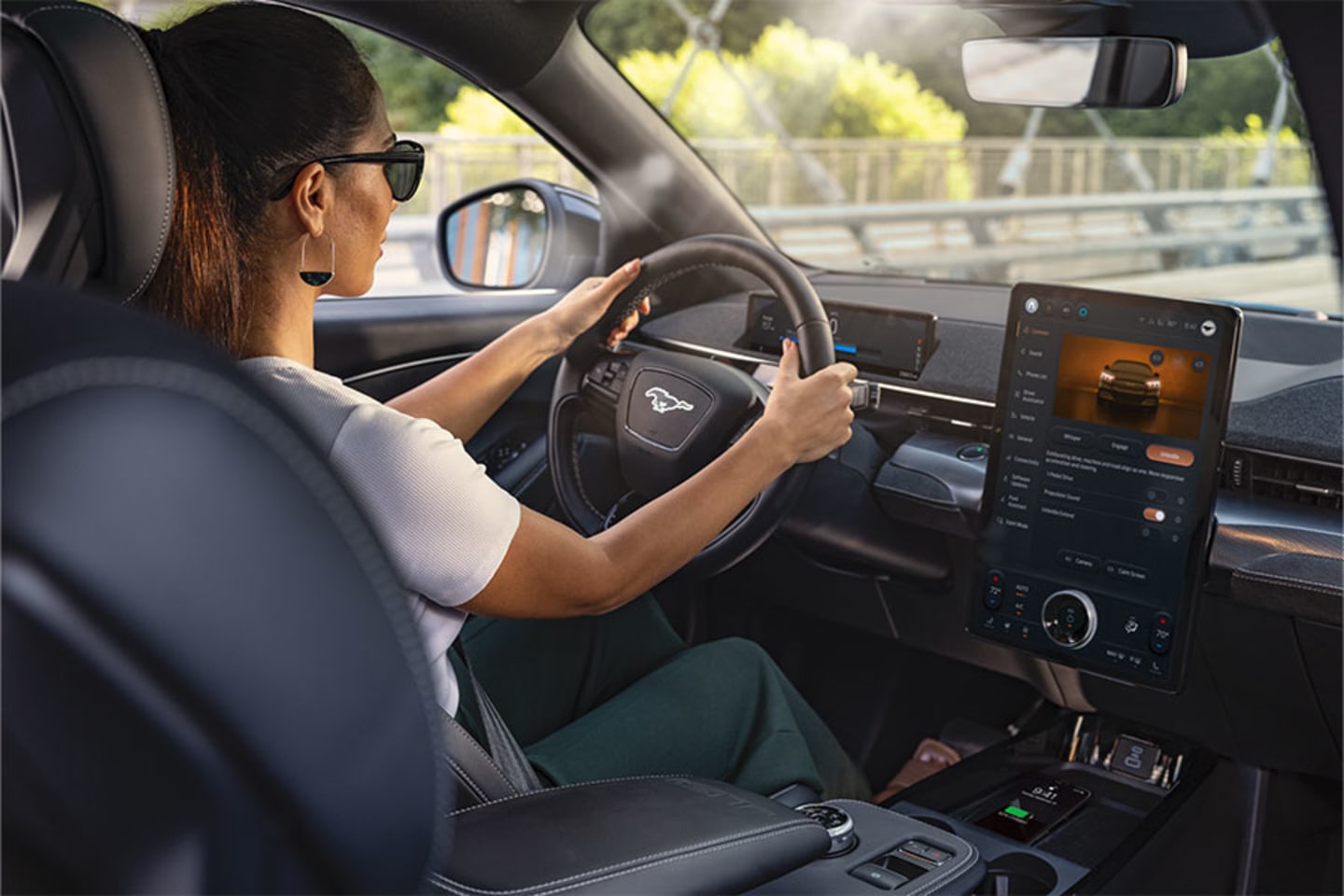 Get in. Experience the Exhilaration. Repeat.
Mustang Mach-E GT draws on the deep performance roots of Mustang and leverages the all-electric torque delivered by the enhanced Dual eMotor. The thrill of driving with head-turning Mustang style is envious. Designed with simple, clean, tech-forward interior, and a muscular exterior that drops jaws at every turn.
Head turning design that combines impressive sports car performance with the thrill of an EV.
Advantages You'll Appreciate
Tap into the tech that'll smarten up your drive and personalize your ride, including convenient over-the-air software updates that'll keep your SUV performing at its peak.
Optimizing when you charge isn't complicated. It's "set it and forget it" simple. And if you need to change things up? Just reach for your smartphone. The FordPass® App lets you modify charge times and monitor your battery level in real time.
Another benefit of scheduling your EV's charging time? You could possibly pay less per kilowatt-hour. Many utility providers offer lower pricing for "off-peak" hours. This is the time when the electrical grid has its lowest daily traffic, often after 11 pm.
Unwind after work. Grab some dinner. Let your head hit the pillow. Because, just like that cell phone charging on your nightstand, your vehicle is quietly juicing up for tomorrow.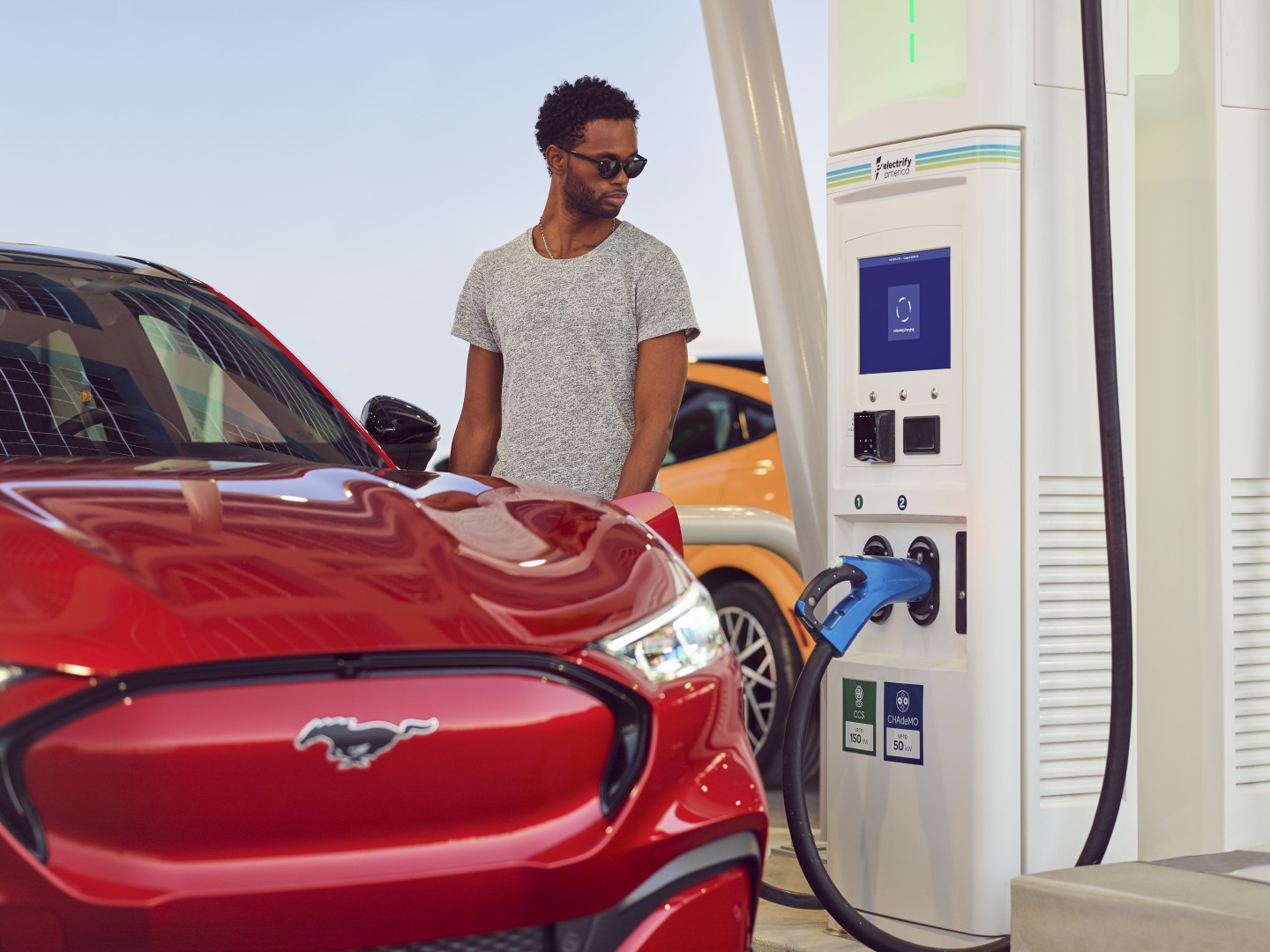 Home or Away - Ford Makes Charging Easy
With expansive range, home charging options and the BlueOval™ Charge Network, it has never been more convenient to keep your Mustang Mach-E powered up and ready to move.
On-The-Go Charging
With Ford, you have access to North America's largest public charging network— the BlueOval™ Charge Network — which includes DC fast chargers, so you can power your Mustang Mach-E in minutes. Plus, FordPass Power My Trip considers your current charge level and integrates convenient charging locations into your route.
Frequently Asked Questions
Here's what others often ask about before purchasing their Mach-E...